Drink from the Fountain of Youth!
From the moment we were conceived we began aging, growing older by the day. We may slow down the physical aging process by exercising, eating right and other natural techniques – but we cannot ultimately stop it. This mortal flesh, our outer man, is "wasting away" and moving toward decay as we await the immortal bodies promised us in the Resurrection.The post Drink from the Fountain of Youth! appeared first on Worthy Christian Devotional - Daily Devotional.
What Are You Worth?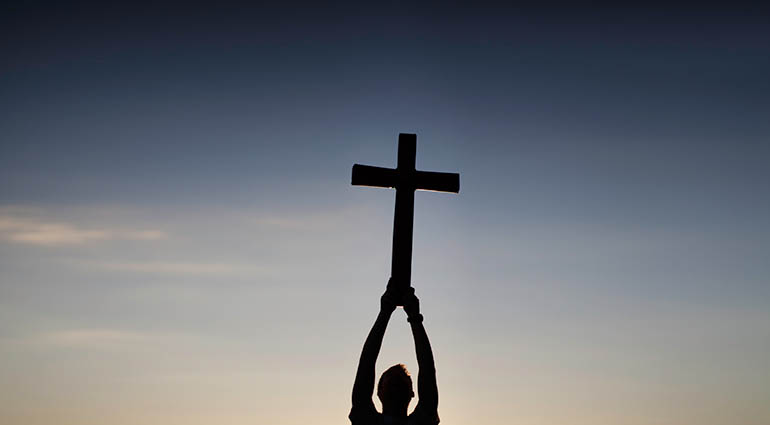 There is a story that in 75 bc a young Roman nobleman named Julius Caesar was kidnapped by pirates and held for ransom. When they demanded 20 talents of silver in ransom (about $600,000 today), Caesar laughed and said they obviously had no idea who he was. He insisted they raise the ransom to 50 talents! Why? Because he believed he was worth far more than 20 talents.What a difference we see between Caesar's arrogant measure of his own worth and the value God places on each of us. Our worth is not measured in terms of monetary value but by what our heavenly Father has done on our behalf.What ransom did He pay to save us? Through the death of His only Son on the cross, the Father paid the price to rescue us from our sin. "It was not with perishable things such as silver or gold that you were redeemed from the empty way of life handed down to you from your ancestors, but with the precious blood of Christ" (1 Peter 1:18–19).God loved us so much that He gave up His Son to die on the cross and rise from the dead to ransom and rescue us. That is what you are worth to Him.
Arson suspected in third of past week's fires
A source in the Israel Police said on Sunday night that the approximately 90 fires that have blazed across the country in the past week were believed to be caused by arson.
Fatah movement opens leadership conference
Hundreds of members of Palestinian President Mahmoud Abbas' Fatah movement are gathering in the West Bank for a special leadership conference that is expected to cement the rule of the longtime leader.
Netanyahu: Israel won't allow ISIS to open 'a front of terror' on the Golan
Prime Minister Benjamin Netanyahu warned Islamic State and other groups in Syria on Monday that Israel would have a zero tolerance policy for attacks across its border.